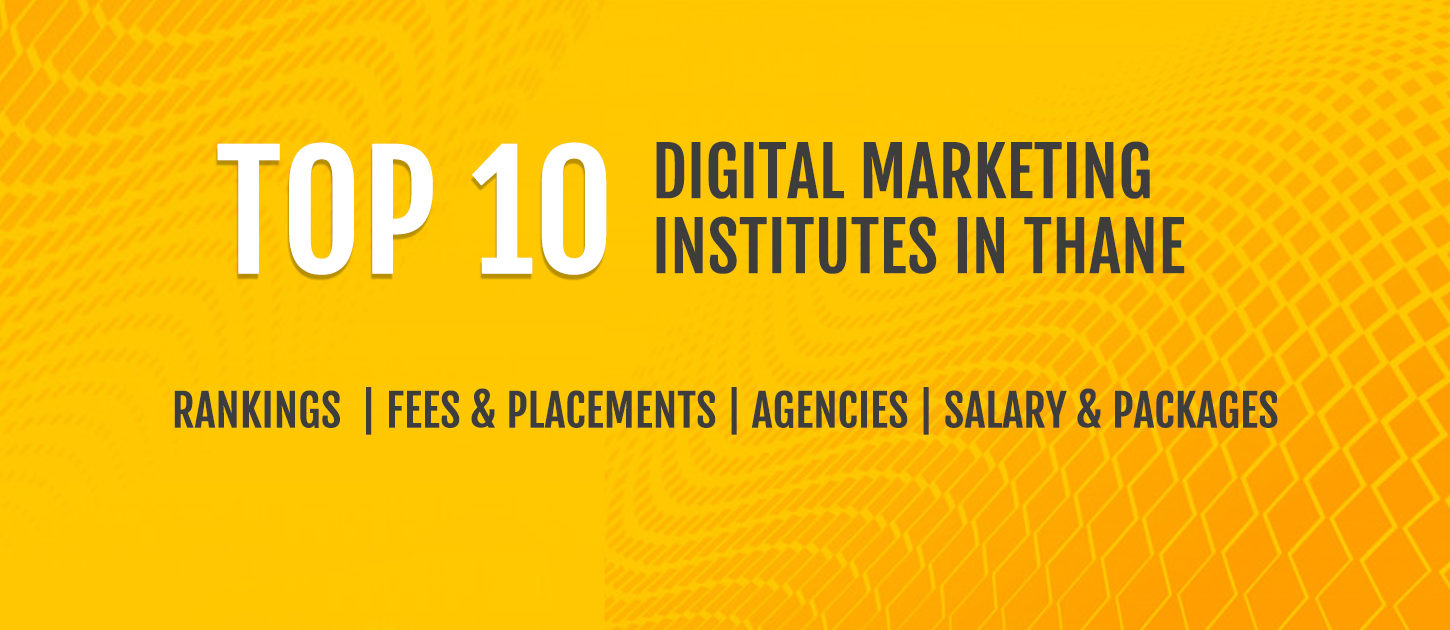 Here is a fact about the best digital marketing courses in thane. The Digital marketing industry is seeing exponential growth in India. The ever-evolving digital marketing trends are making a substantial impact on the economy and growth of your business, subsequently creating a high demand for best digital marketing training courses in Thane.
Read More
Here is a list of  Top Digital Marketing Institutes in Thane:
| | | | | | |
| --- | --- | --- | --- | --- | --- |
| Rank | Institute | Duration | Fees | Contact No. | Email |
| 1 | Freelancers Academy | 2 Months | 34,500/-(adv) | 9082006765 | info@freelancersacademy.com |
| 2 | IIDE | 200 HRS | 80,508+taxes | 09619958615 | admissions@iide.co |
| 3 | School of Digital Marketing | 2 Months | 35,000/- | 8698606660 | info@schoolofdigitalmarketing.co.in |
| 4 | Digible | 9 Weeks | NOT AVAILABLE | 8828062735 | info@digible.in |
| 5 | Pro Ideators | 45-60 Days | 28000 | 8070080999 | join@proideators.com |
| 6 | TycoonEdge | 2-3 months | 25,900 INR | 7400151236 | support@tycoonedge.org |
| 7 | Digital Bizware | 2-3 months | NOT AVAILABLE | 8828154879 | info@digitalbizware.com |
| 8 | Digital Marketing Training Institute | 60 hours | 27,500 INR | 9833900335 | dmti@softpro.in |
| 9 | The Digital Marketing Courses | 3 to 5 Months | NOT AVAILABLE | 9820496495 | info@yelkotech.com |
| 10 | Lips India | 3 Months | 30,000 INR | 8424041800 | contact@lipsindia.com |
| 11 | Operating Media | 3 Months | 30,000 INR | 7710044425 | info@proschoolonline.com |
Contents of the page
1. Digital Marketing Institutes in Thane
2. Digital Marketing Certification links (Facebook, Google, Hubspot)
3. Top 10 Digital Marketing Agency in Thane you can work with.
---
DIGITAL MARKETING INSTITUTES IN THANE
1.Freelancers academy :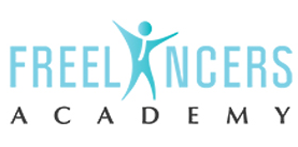 Freelancers Academy has earned a reputation as one of the most effective Classrooms Digital Marketing training courses with certification and job assistance in Thane. It's located very close to the Thane railway station, near Bhanushali Hospital. They are not your typical training center. They have an In-house Digital Marketing Agency that trains you practically to become a certified Digital Marketer.
Read More
---
2.IIDE
Indian Institute of Digital Education also known as IIDE is one of the institutes that provide top Digital Marketing training Courses in Mumbai. IIDE was founded with a vision to build a digital ecosystem. By understanding the need of the hour and taking into account the increasing rise of digital marketing professionals, IIDE focusses on imparting Digital Marketing education.
| | |
| --- | --- |
| NAME | IIDE |
| DURATION | 200 Hours |
| FEES | ₹80,508 + Taxes |
| LOCATION | Andheri, Churchgate, Mulund |
| BATCH | Weekdays & Weekends |
| PLACEMENT | Offered |
| INTERNSHIP | Offered |
Read More
3.School of Digital Marketing

School of Digital Marketing is one of the largest and best digital marketing institutes with their branches spread all over India. They provide Best Digital Marketing Courses in Thane. They have branches in Pune, Nashik, Nagpur, Indore, Bangalore, etc. The course duration is 2 months for the weekday batch and 3 months for the weekend batch. It is a 70-75 hours course where the students get a certification at the end of the course. There is complete placement assistance given and they also provide lifetime learning assistance wherein the students can attend lectures till the time they feel that they are equipped with the necessary skills.
| | |
| --- | --- |
| Name | School of Digital Marketing |
| Fees | 35,000 INR |
| Location | Thane, Mulund, Chembur, Pune, Nagpur, etc |
| Batches | Weekday and Weekend |
| Duration | 2 Months (Weekday) & 3 months (Weekend) – 70 to 75 hours |
| Internship | Provided |
| Website | www.schoolofdigitalmarketing.co.in |
| Email | info@schoolofdigitalmarketing.co.in |
| Contact Number | 8698606660 |
Address:
5, Well Worth Society, Bodke Bldg N.S Road Near Mc Donald, above आईडीबीआई बैंक, Mulund West, Mumbai, Maharashtra 400080
702, 7th Floor Nav Kiran CHS, Off. St. Anthony's Street, Kadamwadi, Vakola, Santacruz East, Mumbai, Maharashtra 400098
---
CLICK HERE TO VIEW THE REMAINING LIST
DIGITAL MARKETING CERTIFICATION LINKS.
( GOOGLE/ FACEBOOK/HUBSPOT)
There are Digital Marketing Training Institutes that claim that they can give Google Certificate, Facebook Certificate and HubSpot Certificate, but that's not true these companies don't have an exclusive tie-up with any training centre. If you really want to be Google or Facebook certified all you have to do is go on google and apply for google certification and it's free of cost. Lots of student fall prey to this technique. The only certificate that works is the work experience certificate which is widely accepted in the companies is work experience certificate because they need people with exposure and not theoretical knowledge.
Here is the link for Google Certification ( includes DISPLAY, SEARCH, MEASUREMENT, VIDEO, SHOPPING)
TOP 5 DIGITAL MARKETING AGENCY IN THANE
With the implementation of a local SEO, digital marketing has become a significant aspect for all businesses – thanks to Google. Online marketing firms have now rivaled the search engine ranking pages (SERPs). You look at the organic essence of money in the real world. Digital agencies have also allowed small and medium-sized businesses to replace digital marketing firms that have more money to do the job.
Read More
A list of the top 5 Digital Marketing agency in Thane and the leading digital media marketing companies in the city is given below:
Rank
Name
Contact Number
Email ID
#1
Anuvaa
9819607019&
swapnil@anuvaa.com

#2
Impulse Digital
91-9769285224
collabs@theimpulsedigital.com
#3
Mydigital Crown
+91- 8369511877
info@mydigitalcrown.com
#4
Digimidas
+91-9326524979
hello@digimidas.com
#5
Crezvactic
8657554091
soni@crezvatic.com
publishing@crezvatic.com
1.   Anuvaa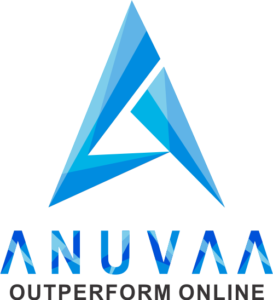 At Anuvaa, we have a professional team that handles your marketing campaign in more strategic ways, enabling you to focus on other areas that your business needs and perform best, rather than wasting weeks or months trying to find the right person to recruit and train. Anuvaa-the best digital marketing in Navi Mumbai will help you get better sales through different marketing strategies.
2.   Impulse Digital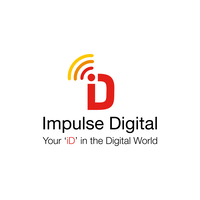 The aim of Impulse digital is easy – make a business grow for their customers using digital media and let the effect be seen offline. They guarantee an uncompromised degree of accuracy and clarity for any job they do. They want the digital media audience to grasp the message and approach.
The precondition for any job is to ensure that the customer knows precisely what we are doing, how we are doing it, and, most importantly, why we are doing it. Impulse digital recognizes that in its overall image, the digital identity of a brand matter, and we take utmost care when building its digital persona. They care just as much for your label as you do.
3.   Mydigital Crown

MyDigital Crown was founded by two businessmen, Social Media, who believe in the power of digital marketing and are redefining the delivery requirements in the digital industry. Centered in Thane As Top Digital Marketing Agency in Thane, the company MyDigital Crown offers a full-service digital marketing agency that has excelled in digital space for over 3 years.
4.   Digimidas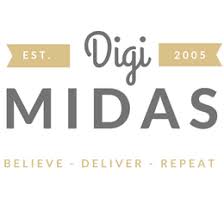 They are a full-service Digital Marketing & SEO agency based in Mumbai that has been providing our customers with the highest quality services since 2009, and have enjoyed every moment since. Digimidas is a team of 10 with specialized professional SEO experience, focused on using the internet to improve the company of our clients.
5.   Crezvactic

Crezvatic Private Limited has grown into an expert workforce for tech and media solutions, getting a swift start in the past 2 years.
They are specialized in the provision of end-to-end digital solutions & contract publishing for different sectors. They have a team that is a great combination of technology & design geeks, as well as marketing and business experts, maintaining a balanced outlook across all of Crezvatic's efforts.
https://www.anuvaa.com/wp-content/uploads/2019/07/thane-.jpg
650
1450
Admin Anuvaa
https://www.anuvaa.com/wp-content/uploads/2018/08/ANUVAA-LOGO-final.png
Admin Anuvaa
2019-07-01 10:54:30
2020-10-01 12:36:35
Best Digital Marketing Courses in Thane