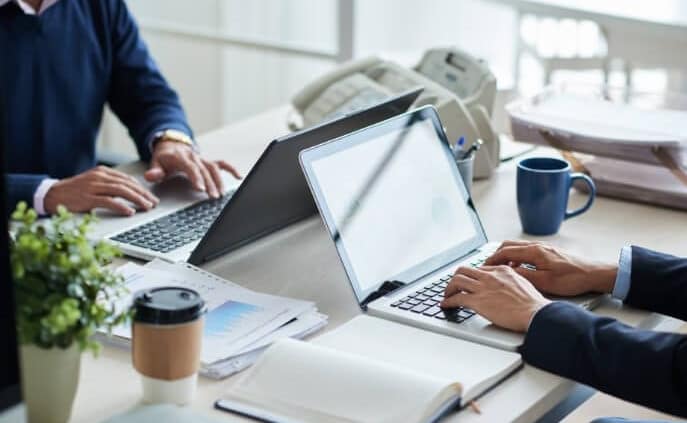 Are you looking for the best digital marketing courses in Dubai? Then you're in the right place! In this blog, we've searched throughout and listed the top 10 digital marketing institutes in Dubai including course details such as curriculum, duration, fees, placements, and more. But before we dive into the list we have to first know what is digital marketing and what are the opportunities provided to the learners who want to make this their career option.
So What is Digital Marketing? And what are the career opportunities after digital marketing courses in dubai?
Digital marketing is a non-conventional virtual platform in other words on the Internet for promoting products, services, along with connecting customers, identifying and understanding the queries of the people using digital technologies and devices. The Digital Marketing course is a relatively new one and is an ever-growing course. The demand for the course in Dubai is never-ending and is genuinely a promising one. The need for digital marketers in Dubai is huge as now almost every company brand or product needs someone to prompt them or make a good image for their products. UAE is one of the largest markets for internet marketing, as the market is facing a demand for a digital marketing specialist.
The baseline of digital marketing is to have an individual Website or App through which different promotions and tools are linked and used. Digital marketing is the best approach to reach the target audience in a cost-effective manner and is easier to scale the business at a faster rate.
Please have a look at some of our additional blogs where we have rated (Digital Marketing Course in Mumbai/Digital Marketing Course In Navi Mumbai/ Digital Marketing Course in Thane/ Digital Marketing Course in Andheri )
10 Digital Marketing Institutes in Dubai
1.Freelancer Academy
Freelancer Academy is one of the biggest Digital Marketing Institutes in Dubai. The digital marketing agency has also taken the liberty to provide courses that are completely suitable for all types of learners and are set up by experts and cover different aspects of digital marketing training such as SEO, SMM, SEM, WordPress, Google Analytics, & Content Marketing, ORM and Display Adv. and many more domains. The digital marketing training course in Dubai also provides internships for candidates coming there to learn. The certification course provides the learners a hands-on experience to work with companies such as BMW etc. The course will range to a time of 5 months and it is really a very flexible course if one wants to join.
Website- https://freelancersacademy.com/
2. IIDE – Indian Institute of Digital Education
On number two in the list we have IIDE which provides a Digital Marketing courses in Dubai and has quite a futuristic method of teaching their course. Unlike the usual traditional method, IIDE opts for a customized study curriculum rather than learning from outdated PPTs. IIDE offers a comprehensive Online Digital Marketing Teaching Curriculum with 13+ Certifications with an advanced teaching methodology. IIDE's curriculum provides a broad syllabus that has everything covered from execution-related skills to managerial skills; both are equally important for a successful career in digital marketing. From its short-term course that has a duration of 12 hours to its long-term post-graduation course of 11 months, the IIDE is quite flexible for the learners.
Website- https://iide.co/
3.Morgan International
Morgan International is also another place where one can recive digital marketing courses in Dubai and here they focus on practical knowledge besides having only theory. The course covers the complete portion from the introduction of digital marketing to SEO, SMM, and much more. Morgan's main goal is to get the learners completely well-versed with key skills, knowledge, and experience they need to grow in today's rapidly evolving world. The course provided by them is very flexible and is available on their website quite easily for their potential customers in Dubai.
Website- www.morganintl.com
4.Simplilearn
Simplilearn is one of the world's leading institutes that have assisted over one million learners, and companies in over 150+ countries get trained, acquire certifications, and upgrade their employee's skillset. This digital marketing institute is an award-winning online boot camp that is designed and updated by 2000+ well-known industry and academic experts every year. This teaching course is flexible as it provides an online digital marketing course as well as a postgraduate program which is a proper certification course.
Website – www.simplilearn.com
5.Easy Learn UAE
The Easy Learn UAE is another one of the biggest institutes that provide digital marketing courses in Dubai. The institute tries to make the learners completely well-versed with what is digital marketing and the various aspects of digital marketing. Contents such as Developing an online strategy, Email Marketing, Online user behavior, Social Media Marketing, online advertising and promotion, practical skills in Digital Marketing also covered in this institute. The course provided by the institute will be 3 to 4 months long and will also contain a certificate necessary for the learners.
Website- https://www.easylearnuae.com/
6.Institute of Sales & Marketing (ISM)
Institute of Sales and Marketing is one of the popular places to gain digital marketing courses in Dubai. One thing can be surely said that the institution's knowledge of the market is unsurpassed. Their UK-based instructors present have a lot of regional and global experience with approximately 25 years or more experience at the highest levels. The faculty present there are highly well known for only having the 'best of the best trainers from organizations such as The Chartered Institute of Marketing, that helps the learners gain first-hand experience in the field. The high flexibility and value for money course is the reason why their courses come so highly recommended by everyone who attends one.
Website- https://ismdubai.com/
7.Delphi Training Centre
Delphi Training Centre is one of the most renowned institutes providing digital marketing t in Dubai that helps in providing digital marketing knowledge to interested customers. The reason why the institute has top names that come to our mind when we think of digital marketing courses in Dubai is because of its unique way of teaching. The flexibility of online and offline lectures is one of the great qualities that are provided by the institute. Delphi's goal is to motivate innovative ideas and take today's marketing professionals towards a brighter future. Their primary feature is delivering excellence in Training and development to shape the future of the corporate world. The course covers all the aspects from introduction to media strategies.
Website- https://edudelphi.in/
8.Meirc
Meirc is another well-known Digital marketing institution that provides the learners with in-depth knowledge over the course. The training courses that they provide helps employees learn and retain the highest levels of shared knowledge, practice valuable job-related skills, and develop a can-do attitude The Certified Digital Marketing Specialist course demonstrates advanced topics and methods in digital marketing to participants who have some previous experience in the field or are new to the field of digital marketing. Advanced strategies for social media, influencer, search, video, and email marketing are demonstrated; and participants are given the opportunity to work on the knowledge learned by implementing this knowledge to their own campaigns as the course progresses..
Website- www.meirc.com
9.LIIMS
LIIMS is also one of the biggest digital media institutions that provide every single learner with superior hands-on experience in the field of digital marketing. A "digital marketing expert certification" from the London Institute of Internet Marketing and Research Studies is a unique qualification for digital enthusiasts or anyone looking to modify their career by enhancing their knowledge of digital marketing. The teaching curriculum provided for these courses specializes in creating unique digital strategies and top-class online & offline course modules. The institution stands out in the fast-growing digital marketing industry by providing world-class training.
Website- https://www.liimsedu.com/
10.Inc.Academy Dubai
Inc Academy is one of the biggest Digital Marketing and Social Media Marketing Training companies in Dubai. The institute provides Digital Marketing & Social Media Marketing training curriculum for individuals and businesses. The courses provided by them are practical, relevant and industry-validated. The expert trainers present here use a mix of local market insights, digital marketing industry knowledge, and globally recommended training methodologies to provide extremely engaging and germane training sessions.
Website- www.inc.academy
https://www.anuvaa.com/wp-content/uploads/2021/10/anuvaa-blog-img-3.jpg
440
687
Admin Anuvaa
https://anuvaa.com/wp-content/uploads/2022/06/ANUVAA-LOGO-final.png
Admin Anuvaa
2021-09-29 09:11:58
2022-03-11 05:28:03
DIGITAL MARKETING COURSES IN DUBAI