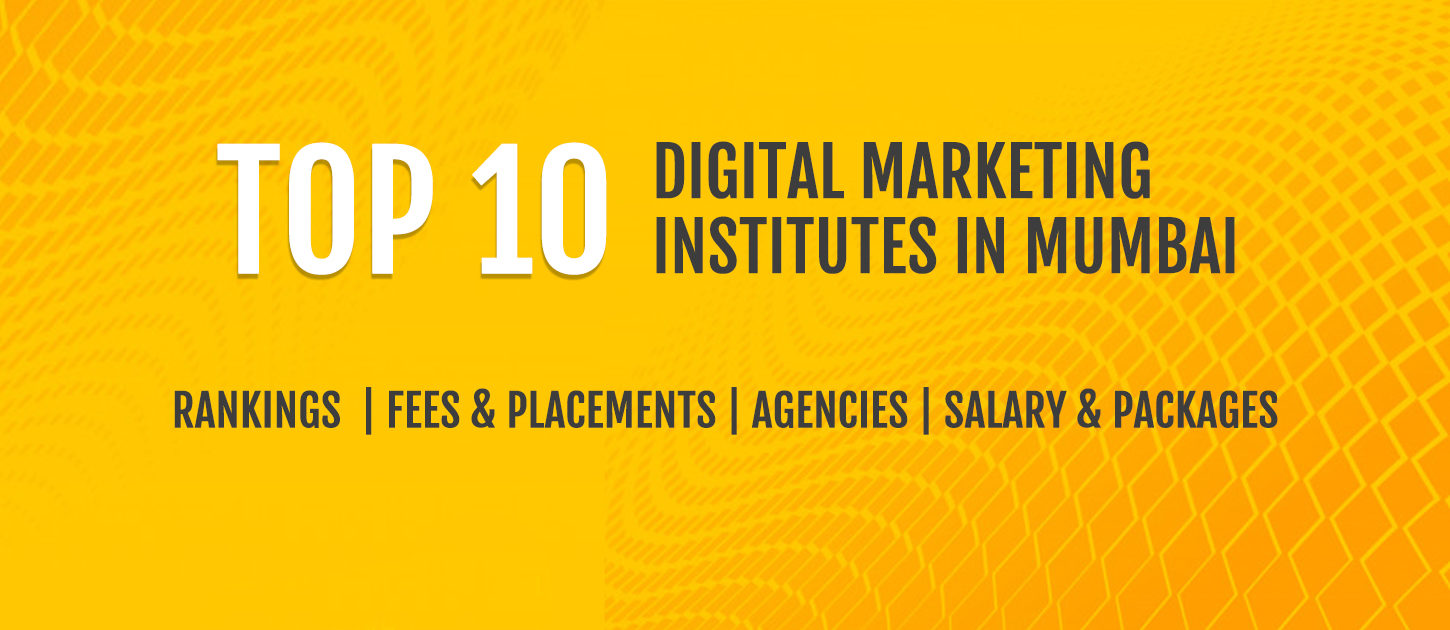 Read More
Contents of the page
Digital Marketing Institutes in Mumbai
Read More
TOP 10 DIGITAL MARKETING INSTITUTES IN MUMBAI

| Rank | Institute | Duration | Fees | Location | Contact No. |
| --- | --- | --- | --- | --- | --- |
| 1 | Freelancers Academy | 4 (adv) months | 34,500/-(adv) | Andheri / Navi Mumbai/Thane | 09082006765 |
| 2 | IIDE | 6 months | 80,508+taxes | Andheri, Churchgate, Mulund | 09619958615 |
| 3 | Apexonline Academy | 2-3 Months | 25,000 | Borivali / Mira Road / Vasai | 9158365530 |
| 4 | Lips India | 2-3 months | 30,000/- | Borivali, Andheri & Thane | 8424041800 |
| 5 | SP Jain | 6 months | 5,00,000/- | Kurla | 18002121827 |
| 6 | Compufield | 2 months | 25500/- | Andheri | 09820134058 |
| 7 | Digital 360 | 3-4 months | 45,000 | Borivali | 9096893171 |
| 8 | Edupristine  | 2-3 months> | 60,000/- | Andheri | 18002005835 |
| 9 | Optron Academy | 3-6 months | 36,000(basic)/- to 75,000/-(adv) | Goregaon | 09833189090 |
| 10 | School of Digital Marketing | 2-3 months | 35,000/- | Chembur | 09892734331 |
| 11 | Digi Perform | 2-4 months | 25,000/-(basic) to 55,000/-(adv) | Andheri West | Available |
| 12 | DMTI | 3 months | 26,500/- | Andheri & Dadar | 09930925822 |
---
LIST OF BEST DIGITAL MARKETING COURSES IN MUMBAI
Rank 1. Freelancers Academy :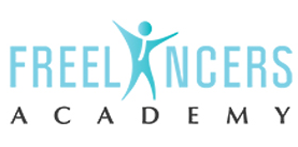 Website : www.freelancersacademy.com
Phone Number: 9930898222
Location: Andheri, Vashi, Thane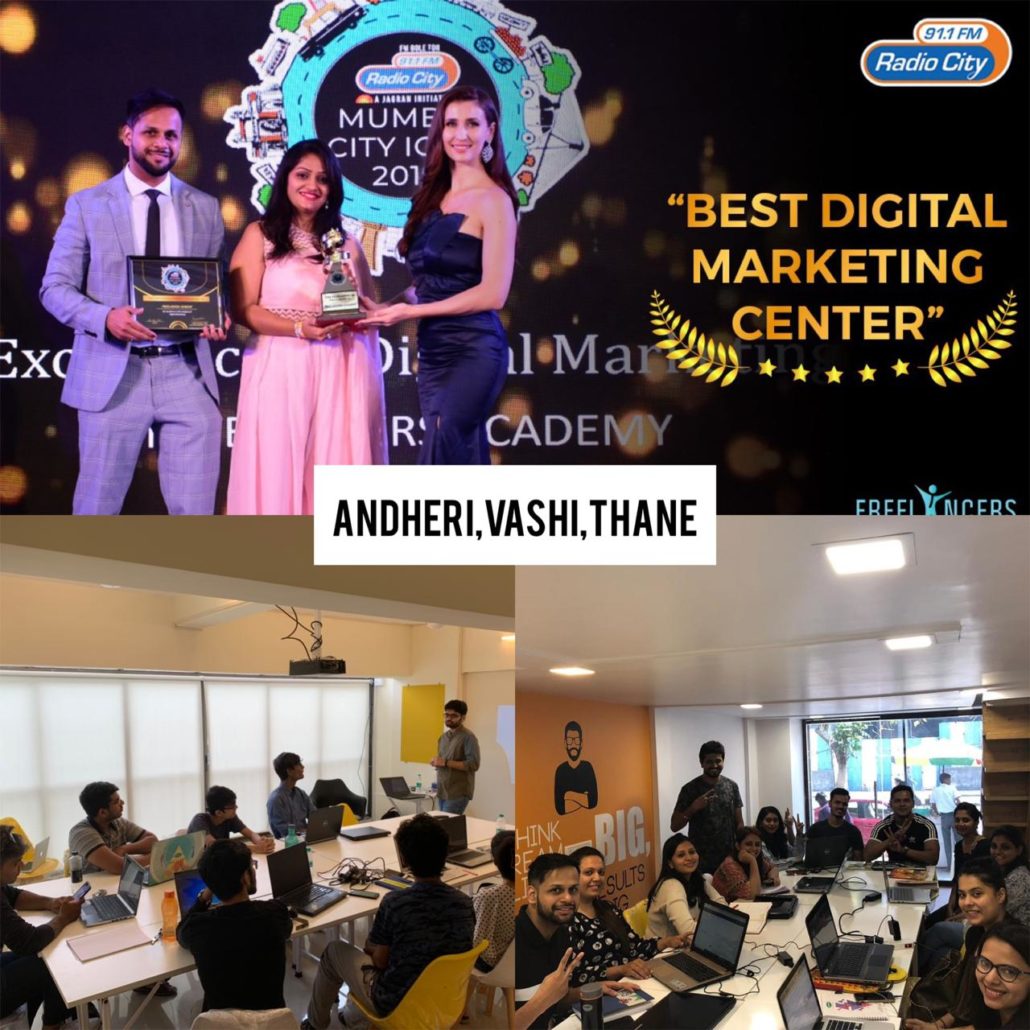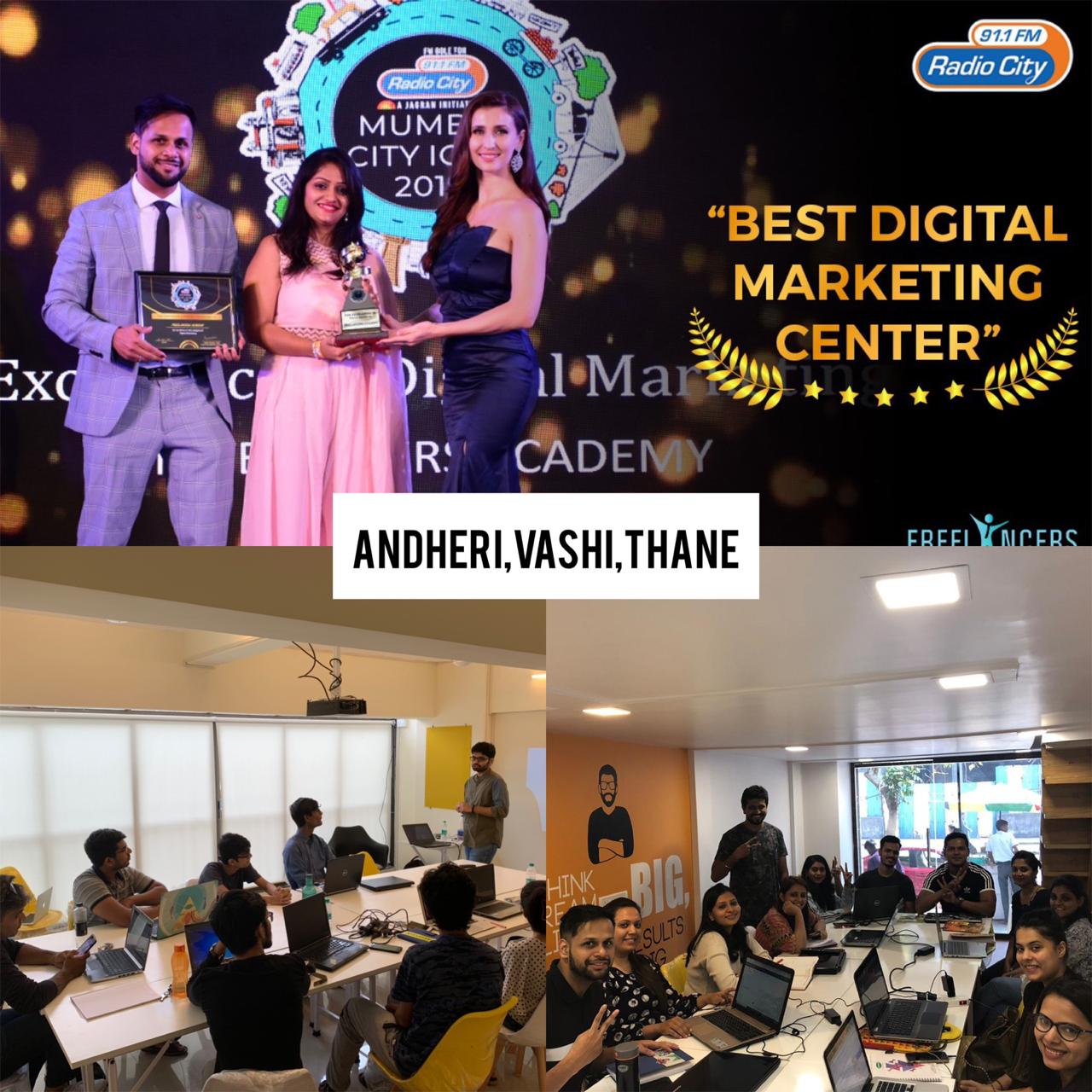 | | |
| --- | --- |
| NAME | Freelancers Academy |
| DURATION | 2 Months |
| FEES | 34,500 INR |
| LOCATION | Andheri & Navi Mumbai |
| BATCH | Weekday &Weekend |
| INTERNSHIP | Provided |
| EMI FACILITY | Available |
Read More
---
Rank 2. IIDE :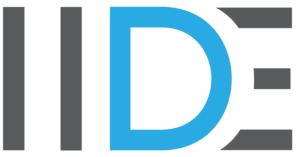 Indian Institute of Digital Education also known as IIDE is one of the institutes that provide top Digital Marketing Courses in Mumbai. IIDE was founded with a vision to build a digital ecosystem. By understanding the need of the hour and taking into account the increasing rise of digital marketing professionals, IIDE focusses on imparting Digital Marketing education.
| | |
| --- | --- |
| NAME | IIDE |
| DURATION | 200 Hours |
| FEES | ₹80,508 + Taxes |
| LOCATION | Andheri, Churchgate, Mulund |
| BATCH | Weekdays & Weekends |
| PLACEMENT | Offered |
| INTERNSHIP | Offered |
Read More
---
3.Apexonline Academy:

Apexonline Academy is a Digital marketing training center based in Borivali. They also have branches in Mira Road and Vasai. They offer practical Digital Marketing training to students, fresh graduates as well as working professionals. Students get access to live projects and case studies.
The course is conducted on Weekdays as well as weekends. Timings are flexible. The duration of the course is 2-3 months and the course fees is Rs 25,000.
| | |
| --- | --- |
| NAME | Apexonline Academy |
| DURATION | 2-3 Months |
| FEES | 25,000 INR |
| LOCATION | Borivali, Mira Road, Vasai |
| BATCH | Weekdays & Weekends |
| PLACEMENT | Offered |
| INTERNSHIP | Offered |
The course covers 12 major modules and 30 sub modules of Digital Marketing. Given below is the course contents.
WordPress

Search Engine Optimisation

Search Engine Marketing

Social Media Marketing

Web Analytics

Mobile Marketing

E Mail Marketing

Google Adsense

Online Reputation Management

Content Marketing and Blogging

Affiliate Marketing

E Commerce Marketing
"User experience encompasses all aspects of the end-users interaction with the company, its services, and its products."
– Don Norman, Cognitive Scientist & User Experience Architect.
A UX designer considers how the interface makes the user feel and the user's desired tasks simple. For instance: How simple is the online ordering process? How quick is this vegetable peeler to handle? Is it easy for you to handle your money with your online banking app? UX designer is essentially intended to create user-friendly, effective, meaningful and all-round experiences.
Address
Address: Borivali Shopping Centre, A/203, 2nd Floor, Chandavarkar Rd, near Raj Mahal Hotel, Borivali West, Mumbai, Maharashtra 400092
CLICK HERE TO VIEW THE REMAINING LIST
Top 10 Digital Marketing agency you can work with
How exactly is it since digital marketing has taken over? We're going to keep this easy in an attempt to stop overwhelming.
Digital marketing is technically driven and motivated by data.
Although 'digital marketing' can include smartphone phones, podcasts and other types of digital media, the Internet is the target of the digital marketer's tools and networks.
Read More
Here are the list of Top 10 Best Digital Marketing Agency in Mumbai:
RANK#
Name
Contact Number
Email Address
1
Schbang
022 6184 8517
bd@schbang.in
2
Kinnect
+91 22 4973 0206
business@kinnectonline.com
3
White River Media
+91 77382 18900(Mumbai)
+91 9769 5812 94(Delhi)
contact@whiteriversmedia.com
4
Webchutney
–
contact@webchutney.net
5
Pinstorm
+91 22 2648 8853
india@pinstorm.com
6
WATconsult
022–67099200
contact@watconsult.com
7
Gozoop
–
contact@gozoop.com
8
Mirium India
022-49662000
bd.in@mirumagency.com
9
Blink Digital
+91-22-26553821
newbusiness@blinkdigital.in
10
Adsyndicate
+91 77770 32346
connect@adsyndicate.in
Read More
100% GUARANTEED PLACEMENT
There are digital marketing training centres in Mumbai that claim we provide 100% guaranteed placement to all our students. But this is a big lie. the most that any training centre can do is send you for an interview. any training centre claiming more than that is a big scam. This is a technique that training centres use to get maximum enrollments.
ONLINE DIGITAL MARKETING COURSE VS OFFLINE DIGITAL MARKETING COURSE
when you decide to do a digital marketing course. you have two option whether to do an online digital marketing course or an offline digital marketing course. if your a new entrant in digital marketing we would recommend doing a faculty-based digital marketing course in Mumbai because that will ensure that you give your undivided attention when you do the course.
IDEAL DIGITAL MARKETING COURSE DURATION
There are many training centers some offer 1-month course some offer one year course. So what is the ideal course duration for a Digital Marketing Course? You can do a two-year course in digital marketing and still not learn a thing an ideal course is the one where you the opportunity to work on live clients.
DIGITAL MARKETING CERTIFICATION LINKS. ( GOOGLE/ FACEBOOK/HUBSPOT)
There are Digital Marketing Training Institutes that claim that they can give Google Certificate, Facebook Certificate and HubSpot Certificate, but that's not true these companies don't have an exclusive tie-up with any training centre. If you really want to be Google or Facebook certified all you have to do is go on google and apply for google certification and it's free of cost. Lots of student fall prey to this technique. The only certificate that works is the work experience certificate which is widely accepted in the companies is work experience certificate because they need people with exposure and not theoretical knowledge.
Here is the link for Google Certification ( includes DISPLAY, SEARCH, MEASUREMENT, VIDEO, SHOPPING)
What are the career options in Digital marketing?
Digital marketing is quickly becoming the backbone of every company's revenue generation. And conventional brick and mortar businesses see the benefits of remaining on top of digital marketing.
Who are those digital marketers, then? Where do they start and what kind of education or experience do they need?
The responses are as varied as the available career opportunities, ranging from analytics to social media, and the skills needed are equally broad and diverse. If you are involved in digital marketing, you probably already have the expertise you should specialize in. Below are some of the best jobs open, and how you can make good use of those skills.
Read More
https://www.anuvaa.com/wp-content/uploads/2019/07/top-10-2.jpg
650
1450
Admin Anuvaa
https://www.anuvaa.com/wp-content/uploads/2018/08/ANUVAA-LOGO-final.png
Admin Anuvaa
2019-07-01 09:31:20
2020-10-16 09:59:15
Top 10 Digital Marketing institutes In Mumbai with Fees & Placement